It has to start somewhere, it has to start sometime… Living Democracy presents us with a powerful framework to think about where we have come from, where we want to go, and how to get there. Once we can see and believe, change can happen quite quickly.*
This time last year I attended the funeral of the late Uncle Jack Charles and saw parts of my electorate flooded. We are indeed in a world of change and a world in which change is urgent and necessary.
Reading Tim Hollo's Living Democracy, I am struck by Tim's clarity, not about the need for change, which is abundantly clear, but about how we can imagine the change once the path has been illuminated. Once we can see and believe, change can happen quite quickly.
Think of where we have come from over the space of Jack Charles' lifetime. He was stolen from his mother's arms and died a leader of his people. Despite the failed and state sanctioned attempts to eradicate First Nations people in Victoria, within this one man's lifetime, things have changed so much that now attempts are underway to establish a Treaty here in Victoria.
We also see starkly the urgency for change and intransigence of nature. We can see clearly the impacts of mining and burning coal and gas on the homes of those under water in the west of Melbourne, and we can see how the rich and powerful elite will simply wall off their interests, pushing the flood waters onto those with less power around them. If we don't live within the constraints of our ecology, if we deny we are part of it, we will be doomed.
However, if we remember the images of that racetrack, and that bloody rock wall, and we use this to reimagine the walls we are creating and the energy we are pumping into the atmosphere, we can refuse to simply accept the reality that is in front of us. Here is a pathway to radical, deep and lasting change that allows us to more than survive, but to thrive.
*
Tim Hollo's new book makes an important contribution to the intellectual foundation of our movement. Living Democracy presents us with a powerful framework to think about where we have come from, where we want to go, and how to get there. The book is an urgent call to action, and it urges us all to do all we can.
"Some activities create better alternative ways of being, and some undermine those alternatives. Some cultivate the conditions for those alternatives to grow, while some poison the soil. Some withdraw consent from existing systems of power while others embed consent ever deeper. Some build trust in each other and in new ways of being, while some undermine that trust", Tim writes, to then ask. "Can we be better at thinking through and critiquing our work in these terms? Can we be more ecological about it, considering the interplay between change and change-making, between policies and approaches, between means and ends?" (p. 247).
To change the world we need powerful ideas. We need debate. We need to challenge each other. We need discomfort, ambiguity and uncertainty. Tim writes: "If those who hold the reins of institutional power begin to lose control of the world-shaping narratives, if the people stop believing the common sense and obeying the norms, forcing those in power to resort to more blatant coercion, the whole edifice can come tumbling down" (p. 223).
Citing Antonio Gramsci, Tim talks about what we should do, given "We live in a world where the old world is dying and the new one is struggling to be born" (p. 224). Following Gramsci, what the book's thesis demands is that we rapidly construct new institutions based on a new "common sense" and use them to withdraw our consent from the existing. If we fail, we leave room for authoritarianism. But if we succeed, as Tim writes, we don't simply survive, but thrive.
Reading Tim's work brings to mind that of Bruno Latour's, a French sociologist of science and philosopher who passed away recently. Latour argued for the importance of the climate crisis in rethinking what it means to be local, and global, and our relationship to the earth.
In one of his striking texts, Down to Earth, Latour declares: "…[i]t is urgent to shift sideways and to define politics as what leads toward the Earth and not toward the global or the national. Belonging to a territory is the phenomenon most in need of rethinking and careful redescription; learning new ways to inhabit the Earth is our biggest challenge. Bringing us down to earth is the task of politics today" (Latour, 2018).
Tim's experience and insight straddles the practical and philosophical in useful and insightful ways. We know we need change. We know it needs to be based on new ideas. We know that there is a historical foundation for these ideas and we know these ideas must lead to urgent practical action. We can't just reimagine and postulate, we need to stand up, take back the power, and recreate our world.
So much hope, so much practical advice within a profound and deeply considered framework. It's a delight to read and is filled with stories of moths and Marx, activism and abundance, collectivism versus the corporations.
We live in a world which is so potentially overwhelming, so tempting to distress and so determined to destroy so much of which is essential to life and joy and love. Instead, "we could choose to cultivate living democracy – democracy understood as a living entity" (p.2). What Living Democracy does is put its finger on the record and demands we pause, look at where we have come from and how planning for a radically different future is a responsibility we all share with an urgency that increases by the day.
In the words of another musician, it has to start somewhere, it has to start sometime, what better place than here and what better time than now.
---
* The text is a slightly edited version of Adam's presentation of Living Democracy at Brunswick Bound with Tim Hollo and Cat Nadel on 20 Thursday October 2022.
References
Hollo, Tim, (2022), Living Democracy, An ecological manifesto for the world as we know it. New South Books.
Latour, Bruno (2018), Down to Earth: Politics in the New Climatic Regime. Polity Press.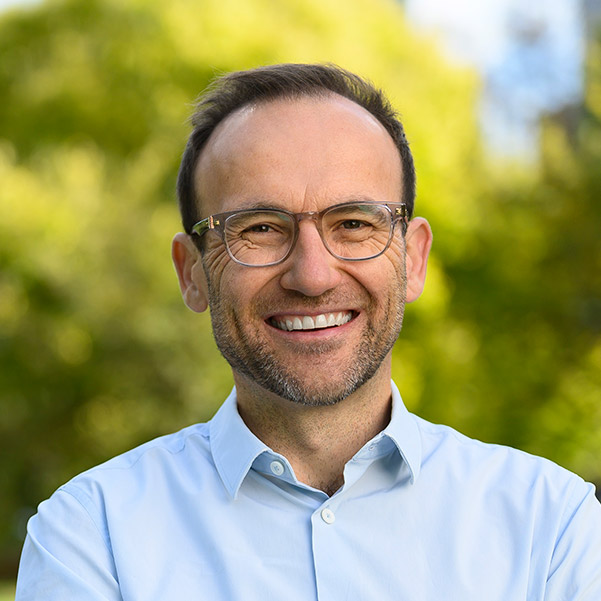 Adam Bandt is the Leader of the Australian Greens and the Federal Member for Melbourne. He was elected in 2010 when he made history by becoming the first Greens MP elected to the House of Representatives at a general election. Adam been on the forefront of fights inside and outside Parliament for climate and economic justice.
Adam received undergraduate Law/Arts Honours degrees at Murdoch University, and completed a PhD at Monash University in 2008. Before entering Parliament, Adam worked as a public interest and industrial lawyer, protecting workers from privatisation and big business, representing some of Australia's lowest paid workers.
Image credit. Feature image, Salaysay Tree (detail) by Wayne S. Grazio, 2018 (CC BY-NC-ND 2.0).