21 May, 8am. Footscray High School. Wurundjeri Country. There's already a significant queue as I arrive. I position myself near the front of the queue and start talking. I love polling booths with queues. Other Greens volunteers have already offered people a how to vote card further down the line, so my job is to talk.
I have handed out at this booth at every election since 1996, when I was the candidate for Gellibrand. The Greens were formed in Victoria 30 years ago. In 1996 we stood in half a dozen or so house of representatives seats and Peter Singer stood for the Senate.
If I amalgamate all my memories of handing out here over the years, the composite picture emerges of long days of me in pole position on one side of the narrow pedestrian gate that leads off Barkly St into the school, going head to head with ALP Maribyrnong Councillor Cuc Lam on the other, with Cuc speaking energetically in Vietnamese to voters, me trying to get a word in and focusing on the non Vietnamese speakers!
In 1996 we got 3.7% at this booth. It's been a slow steady climb ever since.
This year it really feels different. The voters of Vietnamese background are still here but most are younger, second and third generation. The southern European and African communities are still here but not as numerous. Overwhelming the demographic is young people who live in the nearby apartments.
I introduce myself. Hi, I'm Janet, one of your Greens Senators, I live here in Footscray and have been representing you in the Senate for the last 8 years. And I'm desperate to kick the Morrison Government out. That usually breaks the ice. Aren't we all, is the most common refrain.
I continue, But I'm really keen to see the new Government really listen to you and act on… I choose my pitch: Not opening up new coal and gas mines…building a million new affordable homes rather than the 10,000 that labor are promising which won't even touch the sides of tackling housing affordability and availability… free tertiary education, like it was when I was at Uni, and wiping student debt… dental and mental health into medicare… increasing the pension and jobseeker… not going ahead with the stage 3 tax cuts which are going to cost the budget bottom line over $200 BILLION over the next 10 years..
I pause as I talk and encourage a response. People like what we are offering them. In contrast they grumble about Labor and are really disappointed in their small target offering. And don't trust Labor to deliver for them.
Lots of people go by with just a Greens How to Vote card and wave it supportively as they pass. Hardly any just have a Labor one. This is not normal for this booth!
One woman says to me
'I'm voting for you in the Senate'.
'Why not the House?' I ask.
'Because I'm a Labor party member'.
'But in the privacy of the ballot box'…, I come back with. 'And do you really want to support a Labor party that is going to go ahead with the stage 3 tax cuts and opening up the Beetaloo basin to fracking…'
'Yeah, you've got a point there' she says as she takes our how to vote card.
5pm. I call it quits at 5. I need to get home and rest a bit and change before the election night party.
It has felt so good. I'm pretty confident we have won this booth. If this is how it feels in other inner urban electorates around the country we are going to do well. People really want to see the back of Morrison, but Labor – meh.
Saturday night. At the party. Wearing the pink dress that I had made for my 1996 campaign. It's pretty clear early on that we have done well. Then the results start firming up. Looks like we have seen the back of Scott Morrison as our Prime Minister! This feels really good. I allow myself to start imagining a different vibe in the parliament, in the whole country!
And then!
Winning Griffith and Ryan! Watching on the big screen the incredible scenes play out at our Brisbane party. Seeing Larissa Waters with a bigger smile than I've ever seen her have before! I'd been telling people all over the country during the campaign to look out for Ryan. And here it is. Libby as well as Max joining us in Canberra.
Wow wow wow!!!
Totally beyond what I had hoped and dreamed was possible.
Plus the three new Senators!
Late in the evening my son texts me the results for the Footscray High booth. We smashed it- 36.7% compared to Labor 33.6%. Plus the socialists got a whopping 11.7%.
Appreciating this read? Be sure to CHIP IN to help fund future articles from Green Agenda.
The night before I had written in my diary 'I'm not daring to hope, not daring to imagine what might evolve if we win one or more seats, and the teal independents do too – this may be the election which breaks the back of the two party system…'
Even though the pre-polling that I'd been doing for the last fortnight had felt good – in Footscray, in South Yarra in Higgins, at the convention centre in Docklands covering both Macnamara and Melbourne voters.
In Flemington in the electorate of Maribyrnong where our candidate Rhonda Prior and I worked the queue alongside sitting member Bill Shorten, in Altona where I had handed out for a morning then came back after lunch with my 89 year old Mum with her walker, unsteady on her feet, but firm in her determination to vote Green.
But we had all been burnt in 2019 with the return of Morrison. Surely, surely, surely had been my response to people asking me how the election would go, crossing my fingers on both hands and a look of desperation on my face, but I still hadn't dared to believe a change of government was actually going to occur.
Hoping, hopeful but not daring to go there.
And now here tonight all our hard work is paying off.
I think of what it's going to be like to be in a new parliament with a Labor government with us in balance of power in the senate and possibly the house. With all those teal independent women who have knocked off entitled Liberal men.
And compare that with the eight years I've been in the Senate, under the Abbott-Turnbull-Morrison government. How the first week I was a Senator was when Tony Abbott destroyed the price on carbon. How almost everything since then has been fighting rear guard actions to try to stop awful things happening.
Other than marriage equality – which we had to go through an appalling and damaging process for – but it was the one big thing to be proud of being part of. Three other positive things stand out in that sea of eight years of mostly despair – the senate voting reform, getting rid of the tampon tax and passing the Magnitsky legislation last year. But other than that it's been hard yards for a Greens Senator. And now it's all about to change.
I am overwhelmed about how our success tonight is built on 30 years of hard work. Built on the contributions of thousands and thousands of people, every how to voter, every door knocker and letterboxer, everyone who has given a donation, every candidate in every seat at every election, every person who has taken on unglamorous jobs like branch treasurer and campaign secretary, everyone who has organised and attended a planning meeting, a state council meeting, everyone who has helped sort out the stuff ups, every person who has shared a post on social media, made a phone call, staffed a street stall. They all share in the glory of tonight's success and every one of us deserves to feel proud.
We are a movement. No matter what change we are working for it's people working together who help achieve that change. No one can do it on their own. Our strength is the sum of all of us.
5 June. World Environment Day. Two weeks on. I'm having a few days leave at Sisters Beach in Tasmania. I've spent the afternoon planting alongside a small group of other hardy souls as part of a revegetation project in memory of my late wife Penny. It's freezing cold and we've had to dodge the blustery showers but everyone is feeling positive about the future.
I wrote and sent my letters of congratulations this week to the incoming Ministers in my portfolios, seeking meetings with them. Cheered for Mehreen Faruqi on Q+A. Listened to a lot of new Labor Government Ministers on the ABC.
Labor will have a majority in the House. But counting is still continuing in Macnamara and it's nail bitingly close, despite having been called by Antony Green. If it's close enough for a recount, there is still a pathway for Steph Hodgins-May to pull through. Steph has given so much over so many years. If there was any justice in reward for effort she would have won in a landslide. And to have got this close in a Labor seat with a well regarded sitting member is incredible.
Not surprisingly, Labor has begun disappointing us, with their unwillingness to move on their climate targets, and their determination to keep on mining and burning increasing amounts of coal and gas.
But Amanda Rishworth announced on Friday that the cashless debit card would be scrapped. So so good. I tweeted my congratulations.
And Penny Wong's active engagement in the Pacific has been great to see. And a hint of some movement on Julian Assange…
And as expected no Minister for Equality.
This election we have turned a corner. We are no longer going backwards. But we are still a long way from the end of our journey to a future that we can feel hopeful about.
But with our numbers in the House and with balance of power in the Senate, we are going to make some great progress. Side by side with the community we will push them towards serious climate action, and protecting our forests, make them go further and faster to tackling the inequality and extinction and climate crises, to increasing income support so people on Newstart and the DSP and the pension aren't living in poverty.
And we've had the big breakthrough of this election, beyond our fantastic results. We and the independents have cracked open the two party system, and consequently no seat can now be taken for granted.
The ripple effect of Greens and independents holding 30 seats in the House and the Senate go far beyond those seats that changed hands this time. Other communities will be ready to flex their electoral muscles at the next election too. Making our democracy work for us.
It means that Labor, Liberal and National can't ignore the views of their electorate and instead do the bidding of the billionaires, the coal and gas companies, the destroyers of First Nations sovereign lands, the planet plunderers, and those who would keep people on low incomes in poverty while the wealthy get tax breaks.
If they do that then they are likely to be out on their ear at the next election. That's a powerful message to savour on this World Environment Day.
If this election felt good then just think of what we can do at the next and at every state and local government election in between.
The future is Green and it feels great.
If you appreciated the read, be sure to CHIP IN, even as little as $5, to help fund future articles.
---
About the author: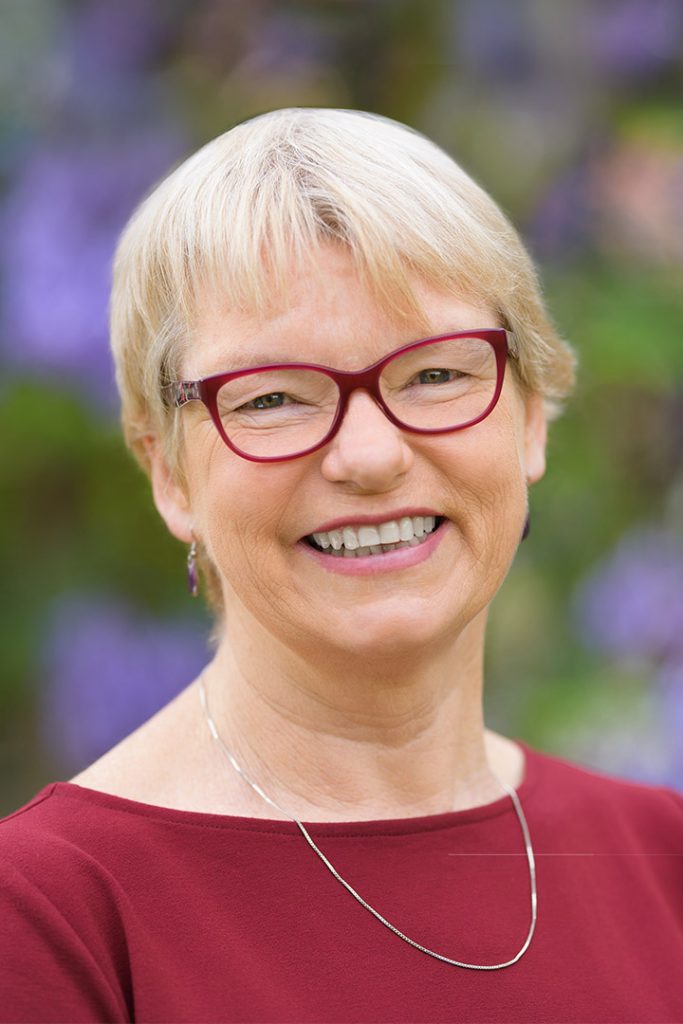 Janet Rice has been a passionate campaigner for justice, people, and the planet for more than 30 years. She took her seat as a Greens Senator for Victoria in 2014. A climate scientist by training, Janet began her working life campaigning to protect our forests. She was part of the 1983 Franklin River Blockade and a leader of the campaign that resulted in the creation of the Errinundra National Park in East Gippsland. Within a decade, she was a founding member of the Greens in Victoria. Janet is the party spokesperson for LGBTIQ+ issues, family, ageing and community affairs, forests, foreign affairs, and multiculturalism. Janet serves as the Federal Greens' Party Room Chair and, in Parliament, Janet is Chair of the Community Affairs References Committee.