Be part of the conversation! We'd love to hear your thoughts on Tim's ideas. We're looking for comments and responses covering any parts of Tim's essay. Your response can be long or short, critical or positive. If you'd like to respond, get in contact here. 
Introduction
In 2018, the issues that the Greens have made our focus for a generation –environmental destruction, corrupted politics, overwhelming corporate power, and permanent war – are more urgent than ever. At the same time, the cultural dominance of neoliberal capitalism is collapsing, with the ideas it is based on facing a crisis of legitimacy, and the institutions that hold it in place looking increasingly shaky.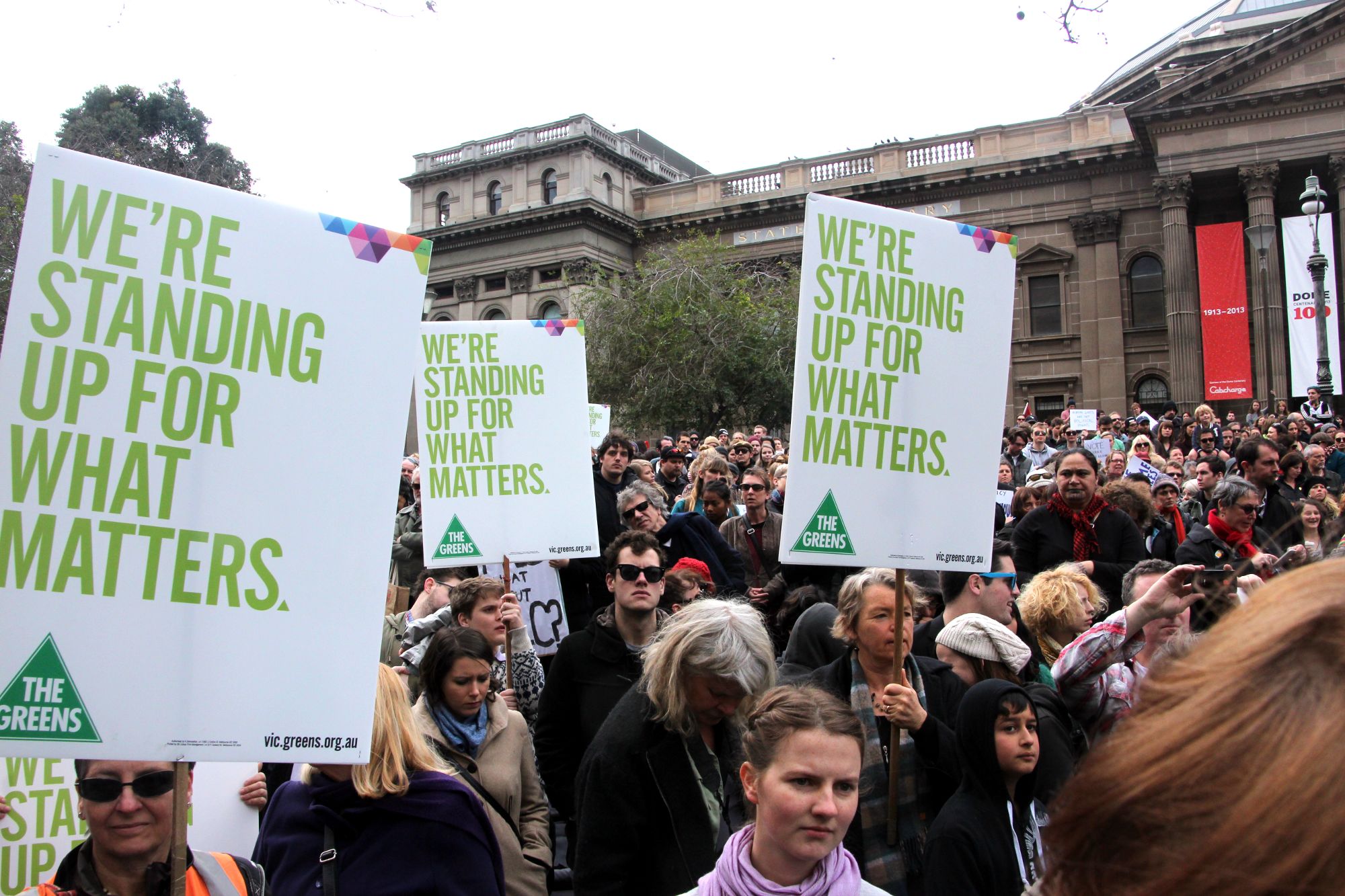 Yet the Greens political project appears stalled, not just in Australia, but around the world. The huge steps of a decade ago have not been lost, but neither has the pace picked up to match the urgency of the crises we face.